Conference rooms
An ideal place for organizing a conference or training
Do you need to organize a conference or training? Companies have four fully equipped conference rooms available in our Hotel Sun. They also have equipment for possible presentations – data projector, projection screen, sound system and microphone. Of course, there is a wall board that you can use for various trainings. Also a speaker's desk with a microphone for a more professional look. The most important part of the conference rooms is undoubtedly the high-speed WIFI connection, without which no training or larger conference can work today. In the summer months, air conditioning will take care of your comfort. One of our largest conference rooms has a capacity of up to 90 guests. During your corporate event, we can provide you with technical equipment, quality coffee, all-day dining or buffet tables.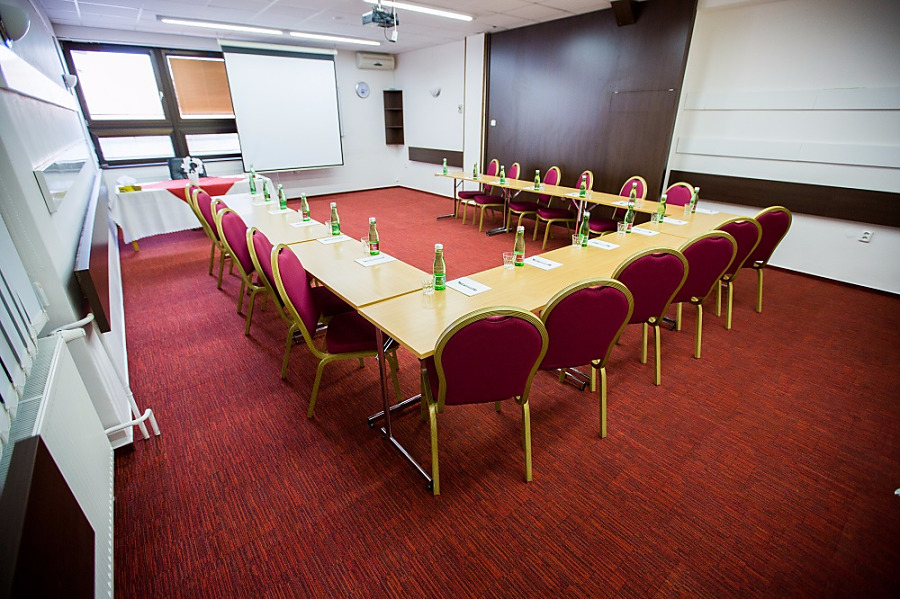 Technical equipment of conference rooms
data projector, projection screen
sound system, microphone
flipchart, markers
speaker's desk
wall board
air conditioning with regulation
high speed wifi
Rental of technical equipment in the conference room
SET 1 – data projector, 1xflipchart, screen
SET 2 – sound system, projector, 1xflipchart, screen
If you are interested in renting other technical equipment, e.g. laptop, printer, etc. inquire at marketing@hotelsun.sk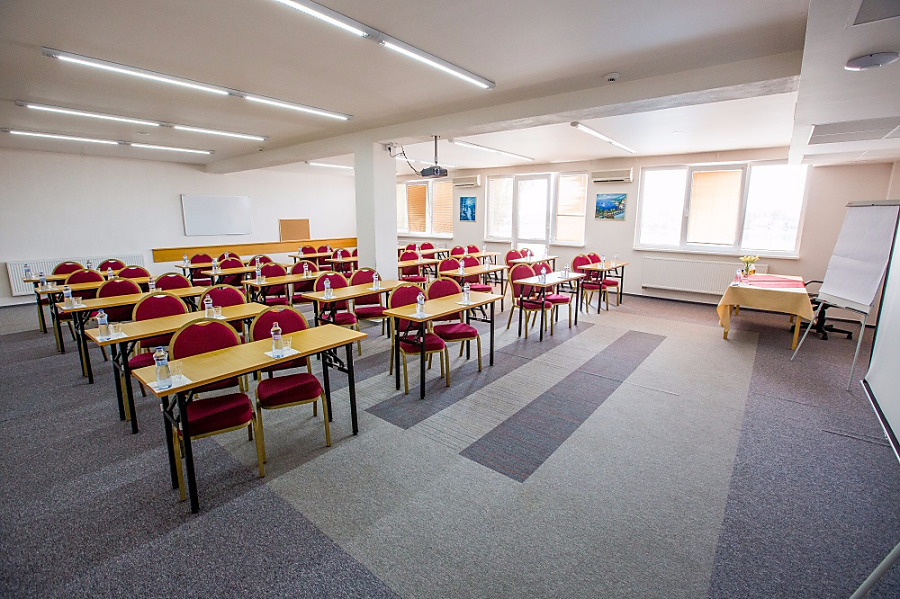 Conference room capacity
Conference hall SUN I. – type of sitting school 40 people / cinema sitting 60 people
Conference hall SUN II. – seating type "I" 10 persons
Conference hall SUN III. – type of school sitting 34 pers./cinema seating 50 pers.
Conference hall PANORAMA – type of school sitting 60 pers./ cinema seating 90 pers.
Coffee Break – to choose from several variants
CB 1 – coffee / tea, mineral water, cream
CB 2 – coffee / tea, mineral water, cream, 2 sandwiches
CB 3 – coffee / tea, mineral water, cream, 2 pieces of strudel
CB 4 – coffee / tea, mineral water, savory / sweet pastries, fruit
Reservation of premises and training:
marketing@hotelsun.sk / +421 917 532 777